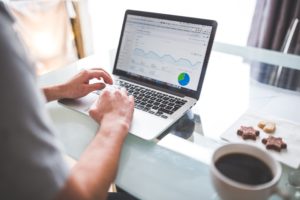 Having a host of followers from all around the world certainly helps expand your marketing reach, but what about capitalizing on those customers right at home? These days, businesses have more tools at their disposal than ever before to help them become local leaders.
WSI Marketing Upside is a leading local search engine marketing firm and they've shared some of their insight with you below.
Google My Business
With more es taking advantage of the benefits offered by Google My Business, it's important to make certain you have every piece of content connected with it optimized accordingly. One important piece that many businesses often over look is double checking to make sure their general information is correct. Having an accurate name, address and phone number is essential as it's a foundation element for SEO, especially locally. It seems simple, but many companies change the information on their website without making sure it is communicated directly with Google.
Post Photos & Videos
Posting photos and videos on your Google My Business page is one of the things that can illustrate it's active and you're interacting with customers; this means something to Google and other search engines. All activity is useful, so try to post various forms of media as much as you can and be sure to add meaningful captions and alternative text about your products and services to drive engagement. If you do, then you'll get an email from Google telling you about the engagement with your photos so you can see how it helps.
Positive Reviews
Another way to drive website conversions and improve rankings is by having extensive positive reviews highlighted on your website or Google My Business page. This type of social proof can be important for website visitors.  Since reviews are believed to be a ranking factor for Google it can only help you to manage your online reputation the way you manage your personal brand. You can even go further and encourage customers to incorporate keywords and language into their reviews that supports your value proposition and mentions the services you provided for them. A "Tony the Tiger" review that says your "Grrreat" is going to provide relevant information on social proof to a potential customer.
Backlinks
Having relevant backlinks can also help people find you online.  If you have partners that you work with regularly ask them for a backlink from a relevant page.  Did you just write a guest blog for a partner company looking for help with content?  Don't miss the opportunity to include a backlink in the article you wrote.  These things sound simple, but adding linking to your on-page content is always a good idea. Even one or two a month can make a difference over time, as many businesses still simply rely on linking for citations and not much else.
Our search engine marketing firm can help you rise to the top in local rankings
Do you want to make certain your business is doing everything it can to expand its reach? WSI Marketing Upside can assess your company and identify areas to improve your search engine marketing strategy, so contact our team today.